2019 Reserve Chardonnay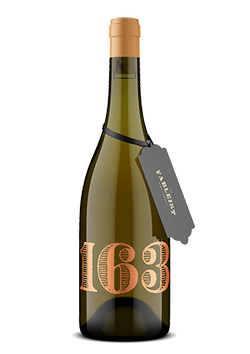 FABLE 163: THE BEE AND JUPITER
A Queen Bee journeyed to Mount Olympus to offer Jupiter a pot of her hive's finest honey. Delighted with her gift, Jupiter promised to grant any request she desired. "give me a sting," she replied. "So that if any mortal attempts to steal my honey, I may kill him."
Jupiter loved mankind and was disappointed by the Bee's spiteful wish. "You may have your request," he answered, "but when you strike another, you will leave your sting behind, and it will cost you your life."
Evil wishes, like chickens, come home to roost.
Wine Specs
Appellation
Central Coast
Vineyard Designation
Central Coast AVA
Aging
15 months, 100% Neutral French Oak
Wine Profile
Tasting Notes
While tasting, look for notes of wet concrete, granny smith apple and Watkins Pure Vanilla.
Vineyard Notes
Coquina Vineyards, Morro View, Derbyshire
Winemaker Notes
The base for our Chardonnay program has historically been the Coquina Vineyard in the Arroyo Grande Valley. Just a few miles past Lake Lopez on super sandy ground lies the Coquina. Named after the Spanish term for shellfish, the old ocean bottom ground is amazing for a more refined Chardonnay. We pick this lot solely on the acidity level of the grapes. If we can nail the natural acidity down in the wine, we end up with the perfect balance of minerality and fruit.
Other Notes
Many of you might be surprised, but Chardonnay is by far my favorite variety to consume. Some will snark that it's boring and available everywhere. In the end, it's everywhere because, well, it's great. No variety deserves a deeper dive into the greats of both the California and international cellars. Our 6 cherry-picked barrels from three vineyards of Chardonnay are exactly what I am looking for in fine California Chardonnay. Opens up like a fresh box of pears in the mail from Harry and David. The vibrant acidity brings out a touch of minerality to balance out the vanilla creme character from the barrel fermentation. Just the slightest whiff of Peruvian lilies there, too. Complex enough to sit there and discuss it, but still casual and refreshing enough for your Memorial Day weekend in the backyard.