2019 Reserve Late Harvest Semillon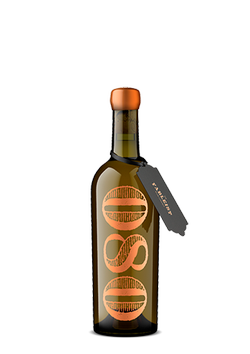 FABLE 080: THE FLIES IN THE HONEY
A jar of Honey spilled out onto a table, its sweet smell attracting a buzzing crowd of Flies. They did not wait for any invitation, but instead dove fully into the Honey, gorging themselves on this golden treat. They ate greedily, unaware that they were being covered in the sticky Honey. When the Flies were finally satiated, they attempted to fly away, but discovered that their legs and wings were stuck together, and they were unable to move.
Too much of a good thing can be bad.
500 ml bottle
Wine Specs
Appellation
Santa Barbara County
Vineyard Designation
Happy Canyon
Wine Profile
Tasting Notes
A tropical escape to cure your wanderlust awaits, starting with an aroma of freshly picked papaya, a touch of honey and spicy ginger root to balance it all out. Notes of buttery pie crust make each glass a true indulgence, a well-deserved break for weary souls.
Vineyard Notes
Castle Oak Vineyard