2020 Reserve Aglianico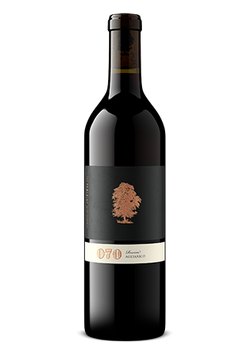 FABLE 070: The TREE and the REED
A great, proud Tree looked disdainfully at a little Reed sprouting at its foot. "Why do you not attempt to grow any stronger?" the Tree asked. "You could be as strong as me, if you only tried to deepen your roots and grow tall."
"You are surely mighty," the Reed responded, "but I believe I am safer down here." The Tree scoffed, feeling haughty with its deep roots and thick trunk.
But soon a Hurricane swept across their Land, yanking the Tree out of the ground with its gusts. The Reed, however, bent to the wind, and stood up with pride when the storm had passed.
Obscurity and humility often bring safety.
Wine Specs
Appellation
El Pomar District, Paso Robles
Vineyard Designation
Pomar Junction
Wine Profile
Other Notes
Considered to be one of the top three noble varieties of Italy, along with Sangiovese and Nebbiolo. Aglianico is sometimes called "The Barolo of the South." This is another variety that we inherited at our winery estate from the experimental Ken Volk block. Super complex and contrasting characters in this wine. Somewhat of a medicinal, menthol, floral quality to the nose that is balanced out with a tart candied cherry character. Coarse tannins keep your palate singing. This wine is a gem for food pairing. Roast up some porchetta or grill some baby back ribs on the Santa Maria pit to impress your friends with this edgy and unpronounceable grape.