2021 Cabernet Sauvignon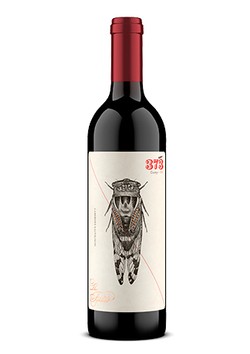 Inspired by the Ant and the Cicada
FABLE 373: Now accept the gift of the Fableist, which has been toiled and moiled over in an attempt to give both weary ants and shiftless cicadas peace of mind, and a belly full of warmth.
Wine Specs
Varietal
Cabernet Sauvignon
Aging
10% New American Oak, 90% Neutral
Wine Profile
Tasting Notes
Vibrant black currant, cedar and vanilla hit your tongue, as you're warmed by the comforts of blackberries and cherries. A strong finish wraps you in a fond embrace.
Vineyard Notes
Devi, Hinterland (organic), Old Koligian, Old Potrero (organic), San Benito, Wine Porch, Zepherino
Production Notes
95% Cabernet Sauvignon 3% Merlot 2% Malbec
Winemaker Notes
We began by hand-selecting 7 exceptional Cabernet vineyard sites. Once the fruit reached its optimum level of ripeness and balance, we made the pick call and brought it into the winery. Upon arrival, we de-stemmed the fruit 100%. The grapes were then fermented in stainless steel tanks with native yeast, and were given one pump-over daily during fermentation. The grapes were pressed and sent to barrels after 3 weeks on the skins, allowing malolactic fermentation to occur naturally. The barrels chosen to age this Cabernet were 20% new American oak and 80% neutral oak.