2021 Reserve Chardonnay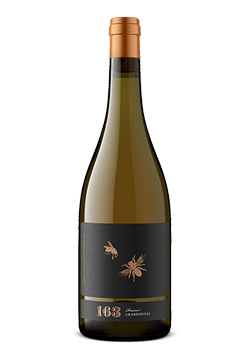 FABLE 163: THE BEE AND JUPITER
A Queen Bee journeyed to Mount Olympus, to offer Jupiter a pot of her hive's finest honey. Delighted with her gift, Jupiter promised to grant any request she desired. "Give me a sting," she replied. "So that if any mortal attempts to steal my honey, I may kill him." Jupiter loved mankind, and was disappointed by the Bee's spiteful wish. "You may have your request," he answered, "but when you strike another, you will leave your sting behind, and it will cost you your life."
Evil wishes, like chickens, come home to roost.
Wine Specs
Vineyard Designation
Carrol Vineyards
Aging
17 months, 29% New French Oak, 71% Neutral French Oak
Wine Profile
Tasting Notes
Nose: Cantaloupe Puffed rice Honeysuckle Finger Lime Palate: Grilled Lime Meringue Ponzu Green Apple Hard Candy
Production Notes
100% from the old Carroll Vineyard. This wine had an extended cold soak on the skins for texture. It was then pressed and sent directly to barrel. It was barrel fermented and aged in 29% New French Oak. We utilized daily batonnage during fermentation to balance out the wine's natural acidity.
Food Pairing Notes
Baked Prawns with lemon and feta, vanilla bean brown butter cheesecake, Asparagus with blood orange and toasted hazelnuts