2021 Reserve Pinot Noir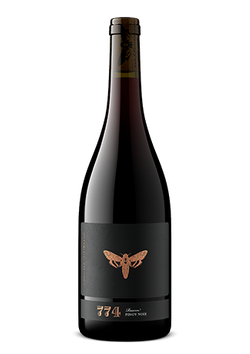 FABLE 774: THE SILKWORM AND THE SPIDER
A studious Silkworm worked quietly on her Shroud, as her neighbor Spider rushed to finish a vast, thing web. Looking down with haughty contempt, the Spider sneered, "Look how much I have accomplished, beginning just this morning, while you have barely anything to show."
Calmly the Silkworm replied, "But your labors are destroyed as soon as they are seen, swept away as quickly as dirt. While mine will be preserved for the ages and worn by Princes."
True art is thoughtful, delights and endures.
Wine Specs
Vineyard Designation
San Luis Obispo Coast AVA
Aging
20 Months, 17% Second Fill French Oak, 83% Neutral French Oak
Wine Profile
Tasting Notes
Nose: Mahogany Cecile Brunner Roses Stewed plums Mushroom Palate: 5 spice Hibiscus tea Cranberry Lemongrass
Vineyard Notes
Black Walnut, Squire
Food Pairing Notes
Roast Duck with carrot and parsnips, mushroom Risotto