2021 Reserve Verdelho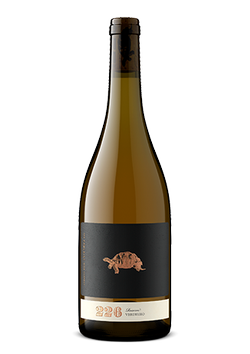 FABLE 226: THE TORTOISE AND THE HARE
A Hare one day was boasting of his speed: "No one can beat me! Especially not you, Tortoise. It must take you days to travel just a mile."
The Tortoise, amused, accepted the challenge. At the starting line, the Hare sped off, laughing haughtily as he left the Tortoise behind. So sure of his victory, the Hare stopped under a shady tree to nap. But the Tortoise kept steady, eventually overtaking the sleeping Hare. As the Tortoise neared the finish line, the startled Hare awoke and raced at full speed — but he could not overtake the victorious Tortoise.
Slow and steady wins the race.
Wine Specs
Appellation
El Pomar District, Paso Robles
Vineyard Designation
Paso Robles AVA
Aging
7 Months, 100% Neutral French Oak
Wine Profile
Tasting Notes
While tasting, look for hints of lemon curd, herb de provence and indian bananas.
Vineyard Notes
Pomar Junction Vineyard
Winemaker Notes
With our new Pomar location, we also scored a unique vineyard to go along with it. Planted adjacent to the crush pad was an experimental grape variety block planted for Ken Volk, the founder of Wild Horse decades ago. One of our favorites in this block is the Verdelho. For those not familiar with it, Verdelho is a unique Portuguese variety that has a flavor profile similar to Sauvignon Blanc but with a touch of richness to it more like Chardonnay. I'm always surprised this variety hasn't gone more mainstream.