2022 Reserve Red Wine - Blaufränkisch/ Counoise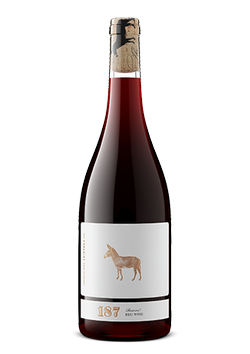 FABLE 187: THE WOLF AS A PHYSICIAN
An Ass was resting in a pasture when he spotted a Wolf lurking behind a bush.
Fearing for his life, the Ass concocted a plan: He hobbled by the Wolf, limping as if he were injured.
"Oh, please help me!" the Ass cried. "I have stepped on a sharp thorn, and it would only get stuck in your throat if you were to eat me."
Persuaded, the Wolf came near to inspect the Ass' hoof. But the Ass launched a swift kick to the Wolf's face, and fled as quickly as he could.
Keep to your trade.
Wine Specs
Appellation
El Pomar District, Paso Robles
Vineyard Designation
The Templeton Preserve
Aging
100% Whole Cluster Fermentation, 100% Neutral Oak
Wine Profile
Tasting Notes
Nose: Cinnamon Sticks Fresh Cut Ripe Strawberries Garam Masala Pie Cherry Palate: White pepper Cherry Clafoutis Pink Grapefruit Peel Sanguine
Production Notes
This wine is 100% estate grown at the Templeton Preserve Vineyard. Both the Counoise and the Blaufränkisch are planted adjacent to the crust pad as part of the experimental grape variety block originally planted for Ken Volk, the founder of Wild Horse. This wine was co-fermented and 100% whole cluster fermented. It was pressed directly to neutral oak where it aged for 5 months before bottling.