2022 Reserve Red Blend - Hinterland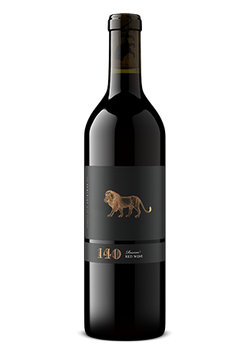 140 The LION, the ASS & the FOX
A Lion, an Ass, and a Fox were hunting in company and caught a large quantity of game. The Ass was asked to divide the spoil. This he did very fairly, giving each an equal share.
The Fox was well satisfied, but the Lion flew into a great rage over it, and with one stroke of his huge paw, he added the Ass to the pile of slain.
Then he turned to the Fox.
"You divide it," he roared angrily.
The Fox wasted no time in talking. He quickly piled all the game into one great heap. From this he took a very small portion for himself, such undesirable bits as the horns and hoofs of a mountain goat, and the end of an ox tail.
The Lion now recovered his good humor entirely.
"Who taught you to divide so fairly?" he asked pleasantly.
"I learned a lesson from the Ass," replied the Fox, carefully edging away.
Learn from the misfortunes of others.
Wine Specs
Vineyard Designation
Hinterland
Aging
8 months in 100% Neutral Oak
Wine Profile
Tasting Notes
Nose: Violets, sage brush, raspberry jam, eucalyptus leaf Palate: Pie cherry, dried tea leaves, fresh strawberries, pine cone
Vineyard Notes
Hinterland 60% Merlot, 40% Cabernet Franc
Winemaker Notes
Channeling the essence of the Pomerol region in France, we found the perfect moment to craft a wine in that same graceful manner, using the dynamic duo of Merlot and Cabernet Franc. Even more thrilling, this fresh venture stems from the Hinterland Vineyard, a place that holds a special spot in our story and hearts. We aimed to achieve that finesse and refined charm; after a gentle destemming process, the fruit spent a lovely two weeks soaking up the skin's goodness before pressing. For a touch of elegance, we opted for neutral French oak, allowing the delicate subtleties and the vineyard's unique character to truly shine.
Food Pairing Notes
Thyme and Rosemary Cast Iron Chicken Thighs, Singed Rosemary Panna Cotta