2022 Reserve Sauvignon Blanc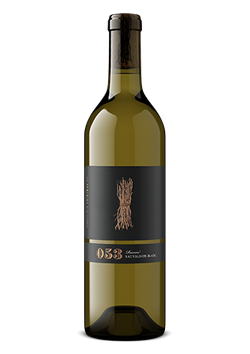 FABLE 053: THE FARMER'S SONS
As he neared the end of his days, a wealthy Farmer gathered his Sons around his deathbed. "Heed my advice," he implored them. "Under no circumstance should you ever forsake our land, which has flourished under our family's hand for generations. There is a secret treasure hidden among these fields, though I do not know where. But if you search tirelessly, you are sure to find it." As soon as the Farmer passed, his Sons picked up their spades. They pored over every foot of the land, turning up the soil and retracing their steps several times. No hidden fortune was to be found, but at the end of their harvest, they discovered their crop earned far more than their neighbors had collected.
The true treasure, as they learned, was in their industrious spirit.
Wine Specs
Appellation
Santa Barbara County
Vineyard Designation
Ranch 3235
Aging
8 Months in 100% Neutral Oak
Wine Profile
Tasting Notes
Nose: Gooseberry Sweet Marjoram blossom Preserved Mandarins White Peach Palate: Demerara Sugar Lemon Zest Nutmeg Underripe Pineapple
Production Notes
This delightful Sauvignon Blanc stems from a vineyard nestled in the charming Happy Canyon AVA — the ideal spot for top-notch Sauvignon Blanc growth on the Central Coast. The soils in this region work their magic on the vines, creating a bit of stress that results in a beautiful concentration of flavors. For this little treasure, the grapes were pressed whole cluster and whisked straightaway to the barrels. Inspired by our love for Sancerre, we let the magic happen in neutral oak barrels, where the real art of fermentation and aging takes place.
Food Pairing Notes
Chicken Piccata, Jeff Olsen's Little Gem Salad