2021 Reserve Aglianico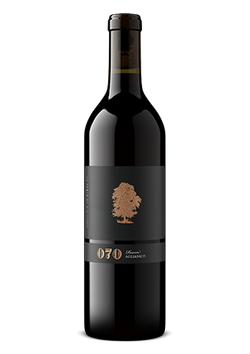 FABLE 070: The TREE and the REED
A great, proud Tree looked disdainfully at a little Reed sprouting at its foot. "Why do you not attempt to grow any stronger?" the Tree asked. "You could be as strong as me, if you only tried to deepen your roots and grow tall."
"You are surely mighty," the Reed responded, "but I believe I am safer down here." The Tree scoffed, feeling haughty with its deep roots and thick trunk.
But soon a Hurricane swept across their Land, yanking the Tree out of the ground with its gusts. The Reed, however, bent to the wind, and stood up with pride when the storm had passed.
Obscurity and humility often bring safety.
Wine Specs
Appellation
El Pomar District, Paso Robles
Vineyard Designation
The Templeton Preserve
Aging
100% Neutral Oak for 16 months
Wine Profile
Tasting Notes
Nose: A weekend at Ojai Valley Inn Beeswax Elizabeth Arden Eau de Parfum Cran-Razz Palate: Damson Plum Star Anise Blueberry pie Dried Rolled Tobacco Leaves
Production Notes
This wine is 100% estate grown at the Templeton Preserve vineyard. It is planted adjacent to the crush pad as part of the experimental grape variety block originally planted for Ken Volk, the founder of Wild Horse. It was 100% destemmed, natively fermented with minimal intervention during fermentation, and aged in neutral oak barrels.