2019 Reserve Cabernet Sauvignon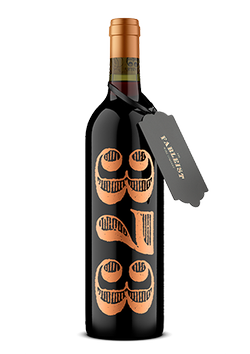 FABLE 373: The ANT and the CICADA
One crisp winter day, a colony of Ants was drying out the grain they had diligently gathered over the summer. A Cicada, feeling faint from hunger, approached the busy scene and humbly asked for a bite of food.
"What were you doing all summer, while we were toiling away?" an Ant asked.
"I had no time," the Cicada whined. "I was busy singing, all day and all night."
But the Ants turned away with annoyance. "If you sang all summer, you may dance to bed hungry all winter."
There's a time for work and a time for play.
Wine Specs
Varietal
Cabernet Sauvignon
Vineyard Designation
45% Last Frontier, 30% Old Potrero, 25% Hinterland
Wine Profile
Tasting Notes
Everything you love about Cabernet, brought seamlessly together. With notes of graphite, black currants and vanilla extract, the wine opens up and envelops you with a berry pie aroma. The sweetness is complimented by complex, licorice-infused dark chocolate. Reflect on the good ol' days with this perfect homage to Paso Cab.