2019 Reserve Merlot 395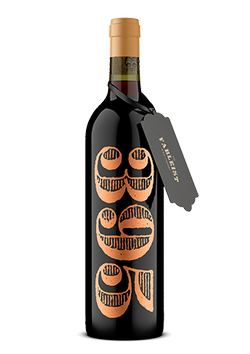 FABLE 395: THE SNAKE, THE EAGLE AND THE FARMER
A Snake and an Eagle were entangled in a deadly battle. As the Snake almost succeeded in strangling the Eagle, a Farmer passing by took pity on the bird, and wrestled the Snake from its throat. Furious, the Snake lunged at the Farmer but missed, instead filling his drink horn with its poison.
Unaware, the Farmer continued on his way, and soon paused to lift the water to his mouth. The Eagle swooped down from the sky, snatching the tainted drinking horn from the Farmer, saving his life.
An act of kindness is well repaid.
Wine Specs
Appellation
Central Coast
Vineyard Designation
Central Coast
Aging
33% Second Fill French Oak, 67% Neutral French Oak
Wine Profile
Vineyard Notes
66.7% Bien Nacido Vineyard 33.3% Hinterland
Winemaker Notes
Since 2012, our core source for the Fableist Cab and Merlot has been the Hinterland vineyard in north Paso along the Salinas river bottom. The cab comes straight out of the vineyard on the sand and as the elevation rises we get more clay mixed into the soil. The family that planted the ranch in the early 90's nailed it on site selection. Cab on the sandier half to add finesse to the powerful Cab and Merlot on the upper more clay portion to bring power to the softer Merlot fruit. Typically, the Merlot and Cab from Hinterland will almost taste the same from year to year as the specific soil types bring things into harmony. We cherry picked our favorite 6 barrels of Merlot from the cellar which all happened to be 2nd fill American oak barrels. By being the second fill it keeps the oak character just subdued enough for perfect balance.
Other Notes
Back to the classics with our latest barrel selection of Merlot from the Hinterland Vineyard. Ripe plums packed tight into Uncle Richie's humidor. There's a wider range of musk here than on Ron Burgundy's cologne shelf. Let's head straight to the House of Prime Rib with a case for dinner. Overall, we have two barrels here that deserve respect. It recalls an older era of California wine before critics wanted high alcohol — heavy toast and sweet fruit.