2019 Reserve Sangiovese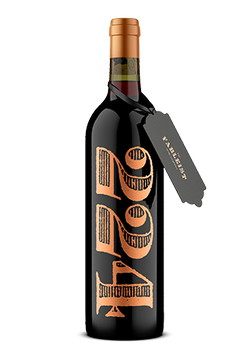 FABLE 224: THE WILD BOAR AND THE FOX
One afternoon, a Wild Boar was busily sharpening his tusks against a tree. A passing Fox, trying to gain attention, made a dramatic show of shivering in fear, looking about for an imaginary danger. But the Boar remained focused on the task. Unable to distract the Boar, the Fox scoffed, "Why are you doing this? There's no enemy that I can see."
"True," the Boar replied. "But when a threat is truly upon us, there will be no time for such work. I must be ready, or I will suffer for it."
Be prepared.
Wine Specs
Appellation
Santa Barbara County
Vineyard Designation
White Hawk Vineyard
Aging
22 months in 100% Neutral French Oak
Wine Profile
Tasting Notes
Aromas of cherry pie and melted cocoa greet you and linger with each glass. Soft tannins and a bright acidity compliment a mouthful of allspice, cumin and pepper. A well-rounded bottle suited for a special occasion, or a delightful treat for yourself.